Thursday 22nd June 2023. If anyone wishes to meet for a drink, we suggest the pub called
Browar Zakładowy, Plac Teatralny 1, selling craft beer, say 20.00.?
Conference venue and lunches map.
John Paul II Catholic University of Lublin (KUL), Al. Racławiskie 14.
There are entrances from all directions. Look for a tall glass building on the campus. Take the lift to the tenth floor. The Conference room and registration are in the middle of the lower corridor.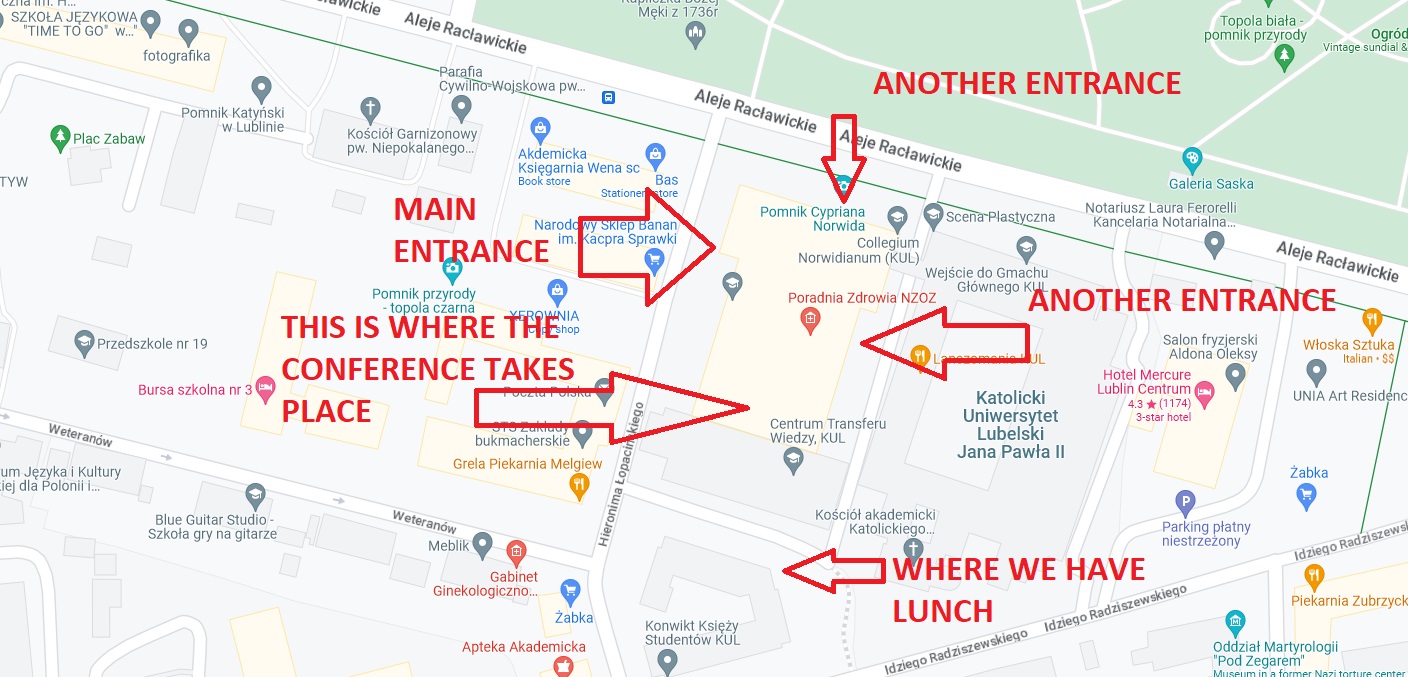 Conference dinner: Sielsko Anielsko restaurant, Rynek 7, at 20.00, on Friday 23rd.